Kohl's Guidance: Five Things You Should Know
Kohl's Corp. (NYSE:KSS) boosted fiscal 2017 guidance from $3.72-$3.92, to a new range of $4.10-$4.20 on Monday, in a move that caught Wall Street analysts flatfooted.
That's got a lot of investors wondering if the "retail ice age" we talk about frequently is over. And more specifically, whether or not they should buy Kohl's stock…
… not on your life.
The "retail ice age" is a long way from over, and there's only one way to play it.
It's true the retail industry as a whole is benefiting from stronger consumer confidence, a booming stock market, and better jobs data. But, "over," like Wall Street wants you to believe??!!
No way.
Five Reasons You Don't Want to Fall for It
Reason One:
Kohl's – like Target Corp. (NYSE:TGT), American Eagle Outfitters Inc. (NYSE:AEO), Lululemon Athletica Inc. (NasdaqGS:LULU) and J.C. Penney Co. Inc. (NYSE:JCP) – is enjoying a short-term holiday rally, based on strong sales numbers it put up in just November and December. That's not a trend… it's a 2-month blip on the radar that happens every year.
Reason Two:
Wall Street wants you to believe that there are companies capable of withstanding the onslaught of Amazon.com Inc. (NasdaqGS:AMZN) because it's in their vested interest to do so. The big banks make billions, financing ongoing retail operations by loaning 'em money, fine tuning inventory costs, and even providing a conduit for those fancy gift-cards you get by being a "preferred member" of whatever buying network a retailer has created, in an effort to draw you and your wallet closer.
Reason Three:
More than 5,000 stores closed in 2017, and 2018's list already includes 3,600 stores, according to Business Insider's analysis. All the usual suspects made the cut, including Macy's Inc. (NYSE:M), Sears Holding Corp. (NasdaqGS:SHLD), and Kmart, just to name a few.

By the way, if you got a gift card from any of these chains this holiday season, I'd encourage you to spend it immediately… or there's a very real risk that it'll be worthless before you know it.

Reason Four:

More than 50 retailers filed for bankruptcy in 2017, and the Class-of-2018 is already well-formed, according to S&P Global Market Intelligence. There's obviously some crossover from the list of store closures I just shared with you, but – and this is important – some companies will go straight to receivership in a move that could crater unsuspecting investors who get caught unawares.

To borrow an old Monopoly board-game analogy my grandfather used frequently, these retailers "will not pass 'go,' and they sure as hell won't collect $200 (for doing so)."

Reason Five:

Less than 50% of the 1,200 shopping malls in this country are expected to be in business by 2023, a scant five years from now. They're big, bold, and busted. According to the International Institute of Finance, that puts the retail sector on track to lose somewhere in the neighborhood of 110,000 jobs on an annualized basis.

So, bravo for Kohl's!

CEO Kevin Mansell is doing great things at a time when the broader industry is in decline. No doubt he's a standout for having aligned with Amazon, for drawing consumers into his stores, and for making the changes necessary to survive.

I find it hard to get excited, though, about investing in a company based on a single 6.9% two-month jump in comparable sales, when Amazon's holiday sales rose 18.1% and Alibaba Group Holding Ltd. (NYSE:BABA)'s sales from Single's Day, alone, hit $25.3 billion – a 40% year over year jump.

Kohl's stock is still trading just around 28% below its all-time high, and returned just 6.04% in 2017. Investors will have to see the stock jump by at least 38%, just to break even with where it was on April 2, 2015.

Amazon and Alibaba, by comparison, are both making new highs. The former saw a 15.25% jump in top line revenue in Q2 to Q3 of 2017, while the latter tacked on just about 10% over its past two quarters. Amazon's stock turned in 55.96% last year, while Alibaba's came in at 96.37%.

Every $10,000 invested in Kohls would have turned into $11,489 in the past year, but the same $10,000 invested in Amazon and Alibaba would have resulted in a wallet-fattening $15,517 and $19,462, respectively.

[CRUCIAL] Why Keith Welcomes Today's "Lower Open"
What to Buy Right Now for Maximum Profits Instead of Kohls
For starters, I wouldn't buy Kohl's stock… nor would I short it. Hope springs eternal when it comes to financial markets and the pursuit of profits, but this is a classic example of Wall Street playing to your emotions. That means the company's stock is liable to move unexpectedly – a risk you don't want at any cost – pardon the pun.
However, I recommend buying both Amazon and Alibaba. Even at current prices, they've got a long way to run, given their status as "global challengers" – a group of select companies capable of redefining their industries, while simultaneously growing profit margins worldwide.
Amazon accounted for roughly 43% of all online shopping in the U.S., while Alibaba had a 51.3% share in China, reported this past September. Amazon's impressive online numbers were only 4% for all retail shopping, though… which means there's plenty of room for growth.
Don't let the fact that they seem "expensive" stop you.
Not only are both companies growing like crazy but, more importantly, they're both capable of growing into earnings. That's a distinction frequently lost on a lot of folks, including many in the mainstream media.
And, while we're at it, don't forget that there are other ways in that don't cost a proverbial arm and a leg.
In my most recent communication to premium subscribers in my Money Map Report, for example, I gave members a strategy to play Amazon in three different ways to get on board without having to pony up $1,250 per share… Click here to find out more.
Until next time,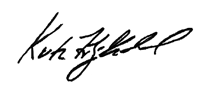 Keith Fitz-Gerald
Chief Investment Strategist