Your 2018 Investor Guide Hits Tomorrow
Let me begin by wishing you and your loved ones a Happy (and hopefully) very prosperous New Year.
In keeping with Japanese tradition, my family and I are going to be celebrating Oshogatsu (Japan's New Year's holiday) by making a visit to our family shrine, eating special food – including one of my personal favorites, a soup made with mochi rice cake called ozōni (お雑煮) – and reading Japanese poetry called haiku that celebrate the "firsts" of every New Year – hatsuhi (first sun), waraizome (first laugh)… you get the idea.
I trust you have something fun planned as well!
Speaking of which, I'm going to be releasing my 2018 Investor Guide tomorrow.
It'll be your "first" look at where we're going to find the world's best investment opportunities this year.
Among other things, I'll be addressing:
Why the changing of the guard makes certain tech companies unbeatable
How an unlikely combination of politics, finance and markets will drive profits
What I expect from global challengers not yet on anyone else's radar
Where unexpected transitions will translate into ginormous profits
Contrary to what many investors believe, the real run to profits is just beginning – and, as always, I'm going to show you just where to look and what to buy.
This profit potential will start with two new recommendations in our premium sister service, The Money Map Report… one of which may contribute a mind-numbing $50 trillion – with a "T" – to global markets by 2025.
We'll be talking about what to buy in the weeks ahead right here in Total Wealth, of course. But, if you'd rather not wait, please click here to get a jump on potential profits.
In closing, Happy New Year and thanks for being part of the Total Wealth Family!
明けましておめでとうございます!
Best regards for great investing,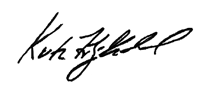 Keith Fitz-Gerald
(Click Here)
Key Takeaways…
I hope you all are enjoying a very happy and very prosperous New Year's day with your loved ones – I'll be with mine, celebrating deep family traditions.
My 2018 Investor Guide will be released tomorrow, and there you'll get a "first" look at many of the trends that I believe can and will move the markets in 2018.
I'm so glad that you've been a part of the Total Wealth family in the past year, but if you'd rather not wait to jump on potential profits that I'll be talking about a little later, I don't blame you – just click here.