The Best Stock to Buy Today – "Templeton Style"
Today, we're going to take a page out of one of the greatest playbooks in history – that of Sir John Templeton – to show you how you can profit from this technical mess.
You've heard me talk about him before – but just in case that's a new name for you – Sir Templeton was known for "buying at points of maximum pessimism."
He was known to buy during massive downturns, during economic recessions, or simply during times when the headlines seem impossibly dark and market activity impossibly crazy… like the present.
Most famously, for example, Sir Templeton purchased $100 worth of every stock that was trading below $1 per share on the New York and American Stock Exchanges in 1938 on the eve of WWII.
In total, he purchased 104 stocks for $10,400. Even though 34 of the 104 companies were bankrupt at the time, he was able to sell those shares for nearly four times the money he had initially invested just four years later.
Sir Templeton would go on to found the Templeton Growth Fund (TEPLX), and over the next 25 years, Templeton had a hand in creating numerous, highly successful international investment funds – nearly all of which relied on some form of buying during times of seemingly impossible market stress. In 1999, Money Magazine called him "arguably the greatest global stock picker of the century."
Today, many investors are faced with the same circumstances Templeton faced during his career, especially this past Monday living through the single largest point downdraft in market history… followed by a 1,167 point intra-day swing during Tuesday's trading.
There's no doubt in my mind that there will more volatility ahead BUT history shows very clearly that the bull market can continue as long as the economy and corporate profits remain strong. It's just a matter of when… not if.
Which brings me back to our "Templeton" moment.
[SPECIAL REPORT] The Best Stocks to Buy (and When to Sell) for Mega Profits This Year
I believe the "best" buy you can make today is Alibaba Group Holding Ltd. (NYSE:BABA).
In case you're not familiar with BABA, it's often proclaimed as the "Amazon of China."
In reality, though, it's a lot more:
The company is still undervalued despite the fact that revenues have increased by more than 50% a year for the past five years.
The company's growth is jaw-dropping. Its cloud computing platform grew by 99% in Q3 2017 while international growth came in at 115%. Further, it added 20 million mobile users to bring the total user count to 549 million or roughly 56.47% more than the total 310 million estimated Amazon users.
The company is controlled by founder Jack Ma and a select group of insiders who, together, control roughly 95% of outstanding shares. That means, in contrast to US executives who are "one and done' every quarter, Ma and his band of executives have a huge incentive to stick around for the long term.
It's the perfect "Templeton" buy.
Alibaba is down 16.46% from $206.20, the all-time high it set on January 31st – just a few short weeks ago.
In closing, the markets are like a lake that's had a stone thrown into it. There are ripples – meaning volatility. But, like the water over time, those ripples eventually give way to smooth water.
And the big profits we know are out there even I as type.
Buy low and sell high every chance you get – just as Sir John did.
Until next time,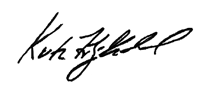 Keith Fitz-Gerald
Chief Investment Strategist
PS – Members of our sister research service, The Money Map Report, had an opportunity to profit from investing in Alibaba in this month's monthly issue, along with other incredible updates and opportunities – and it's a great time to join us if you've been on the edge… but you do need to hurry. For this week only, we're offering a three year subscription for one low price. Click here for more information.