"The Master Algorithm" is Finally Here for You
---
From Keith Fitz-Gerald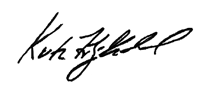 Last week I told you about an extraordinary new development that could make you wealthy many times over without trading stocks. My colleague and close friend, Shah Gilani, has spent eight years developing what he calls the "Master Algorithm" – a mathematical formula that's 93% accurate when it comes to predicting the markets seven days in advance.
If you're skeptical, that's good.
However, that's also precisely why you should take a look at what Shah's got to say and think very, very seriously about it.
---
Dear Total Wealth Reader,
This market has been absolutely crazy.
The first thing that most bulls will point to is the fact that the market got weak and bounced off support. They'll say that, because we didn't break lows and buyers subsequently came in and tech stocks are doing better, we're over the selling and can look to head higher.
That might happen. The logic is there.
But, as I said, this market has been acting crazily unpredictable. And crazy is scary.
Why would we ever go back down and test the lows if earnings have been so great, if geopolitical things are potentially going to change the world for the better, if unemployment is now only 3.9%? There is plenty for the market to feast on… But it hasn't taken the opportunity.
[SPECIAL REPORT] Five Double-Digit Dividend Plays to Secure Your "Second Salary"
Now, that's scary to me.
But, lucky for you, I have a solution. Because I don't like having to worry about the stock market and neither should you.
I've found a MUCH better way for you to acquire wealth; it's nothing like anything you've seen before.
It could make you a millionaire many times over (just like me). It's a strategy based on my "Master Algorithm."
I commissioned a team – led by a PhD physicist and nuclear engineer – to help me create it. It took us eight long years, but it finally paid off.
In technical terms, this algorithm is a multi-layered, multi-functional set of calculations that combines fractal mechanics, quantum physics, digital signal-processing math, and neural networking.
In plain English, though, it can predict the future of the stock market seven days in advance, based on 11 years of data.
And for the last 22 weeks, I've been following it myself. Now, it's time to share the wealth.
I'm going to pull back the curtain and show you everything.
Ask yourself: do you have the time to spend each and every day researching and tracking 9,100 stocks?
I don't… And I've built my 36-year career as a student of the markets trying to do just that.
[ATTENTION] Are you owed $23,441 by the U.S. government?
My research has shown that's what stock investing has become – a GIANT wormhole. The odds are almost ALWAYS against you. Don't believe me? Look at this:
Since January 1, 2018, only 38% of all stocks have gone up in price (which is significantly worse odds than a coin flip).
In fact, the average stock has gone DOWN by 1%.
All the while, corporate profits are at a five-year high and unemployment is at a 45-year low.
You'd think with the economy as strong as it is, you'd have better odds with stocks.
So if you want to keep believing that stocks are the "end all be all" for making money… You might as well close out of this article now.
On the other hand, if you're interested in potentially making $2,900, $7,200, $11,000 (or much more) every week, on the same investment, with zero stress and zero hassle…
Just click here to learn more.
Sincerely,

Shah Gilani