Warren Buffett Will Rue the Day He Trolled Elon Musk
I've spent more than 35 years in global markets, and if there's one thing I've learned, it's that you never, ever, "dare" an innovator.
Lots of people have tried, and it usually backfires… spectacularly.
Profits, of course, flow in the aftermath, which is why you want to think very carefully before you dismiss the "underdog" as many investors are prone to do.
British Airways (BA), for example, famously tried to put Richard Branson's fledgling airline, Virgin Atlantic, out of business; they even went so far as illegally accessing Virgin's computer records and making pretext calls to confirmed passengers telling them that Virgin flights were canceled and that they should switch to BA.
Branson was, and is, an anti-establishment, stick it in your face underdog, who fought back with better service, better pricing, and a better customer experience. I asked him about that over dinner at Nobu in London years ago, and he said fighting back was only logical. Ultimately, BA admitted its improper attempts to prevent competition and paid $945,000 in damages, plus all court costs, to Virgin, which Branson then promptly distributed to Virgin employees.
Today, Virgin Atlantic is a multi-billion dollar operation with global relationships that continues to take market share from British Airways at every opportunity.
International Business Machines Corp. (NYSE:IBM) entered the personal microcomputer business in 1981 with the express intent of using an "open architecture" model – meaning other manufacturers could produce and sell related software and components without a license. The move was intended to bury arch-rival Apple Inc. (NasdaqGS:AAPL) which was, at that point, a $200 million-a-year company.
[BREAKING] A New Dawn for Making Easy Money in America Has Arrived
The late Steve Jobs didn't think very much of the challenge, as you can see in this iconic picture from 1983. It was taken by French businessman, art collector, and photographer Jean Pigozzi, during a quick, Mac computer pre-launch trip to New York City… despite the fact that IBM was still making Apple CPUs at the time.
Jobs would go on to redefine entire industries by making a series of moves that only he could make. Phones, music, publishing… they're all visions emerging from the legacy of a man scorned for daring to think differently.
As I write, Apple is within $10 a share of being the world's first trillion-dollar company and reported annual revenues of $229.23 billion last year.
Which brings me to the current war of words between Tesla Inc. (NasdaqGS:TSLA)'s CEO, Elon Musk, and Berkshire Hathaway Inc. (NYSE:BRK.A)'s legendary leader, Warren Buffett.
Musk ripped into one of billionaire investor Warren Buffett's key investing tenets a week ago during an especially acerbic analyst call by calling investing in businesses with protective moats "lame."
Buffett, no slouch himself, responded that he still thinks "moats" – meaning deeply ingrained competitive advantages – are still crucially important.
Then, he stepped in it.
Buffett told Berkshire Hathaway shareholders during that company's annual meeting over the weekend that "Elon may turn things upside down" but that he didn't think Musk would "want to take us on in candy" – an ode to See's Candies, which he frequently cites as having deep protective moats based on customer loyalty and which Berkshire acquired in 1972.
Wall Street laughed, as did the mainstream press, but I've seen this playbook too many times to dismiss it.
The last thing you want to do is "dare" a guy like Musk because, chances are, whoever does will get the short end of the proverbial stick when he takes you up on the challenge.
Remember, we're talking about a guy who will do whatever he wants and who has the bankroll to make it happen.
Musk…
… Sold his first computer game for $500;
… Paid his rent while at college by turning his frat house into an unlicensed nightclub that allowed him to make an entire month's rent in a single night;
… Quit Stanford University's PhD program to start a company called Zip2 that provided maps and directories to online newspapers with his brother, Kimbal, that he later sold for $307 million;
… Created an online banking company called X.com that would later become PayPal, which subsequently got sold for $1.5 billion.
Musk thought NASA was flatlined, which led him to start SpaceX with the intention of putting life on Mars. After exploring converted ICBMs as launch vehicles, he realized it was cheaper and more effective to design and build his own rockets. So, he did.
Musk got tired of LA traffic which was "driving" him nuts. People thought it was tongue in cheek when he tweeted that he should build a boring machine and just start digging. Then, he did. And, he even sold $10 million worth of flamethrowers to fund his tunnel-building efforts.
[ONE-CLICK] Say NO to Stocks. Say YES to One-Click Payouts!
Today, The Boring Company is a leading proponent of tunnel-based traffic solutions that will allow fast transit over huge distances including another wild-idea company he's hatching – a national hyper-loop transport network. Musk, incidentally, plans to sell Lego-like "flamethrower-proof" Boring Bricks made from excavated rock that his tunneling machines dig up.
Then, there's Tesla. It's the single most hated stock on Wall Street, at the moment, not to mention the single most "shorted" stock out there – meaning it's got the greatest number of outstanding shares committed to traders who are betting on the company's stock falling; amounting to roughly 40 million shares, according to S3 Partners.
Wall Street is almost universally against Tesla based on delivery numbers that have consistently failed to meet projections and a cash burn rate that has topped more than $1 billion in three of the past four quarters.
Musk could care less.
In fact, he used last Wednesday's call to make a dare of his own by suggesting that, "If you're short [Tesla], I suggest tiptoeing quietly to the exit." It's worth noting that he's also put his money where his mouth is by personally making a $9.86 million purchase of 33,000 Tesla shares after taunting naysayers.
Most investors are caught between a rock and a hard place.
They've grown up revering Warren Buffett and his success. Like me, they're acutely conscious of the fact that he's created billions for his shareholders over the years. Every $10,000 invested in Berkshire Hathaway in 1980 is worth $11,373,077 today.
Yet, Berkshire just reported its first quarterly loss since 2009 based on new accounting rules that require the company to reported unrealized gains or losses in stock investments as net income. Buffett, naturally, tried to dismiss this by warning that the new rules will produce some "truly wild and capricious swings" in his annual letter to shareholders.
I'm not so sure.
He's right about the swings, but I think it's his assessment of what they represent that's off base.
Berkshire owns a wide-range of businesses, from railroads to insurance and industrial manufacturers. They include well-known brands like Coca-Cola, Dairy Queen, Duracell, and, See's Candies – all of which are victims of changing consumer habits and potentially massive shorts of their own.
I'm not thrilled to see Buffett increasingly on the defensive and having to justify decisions like not "buying enough" Apple or having failed to see Amazon.com Inc. (NasdaqGS:AMZN)'s emergence. It's one thing to stick to your game, and entirely another to miss some of the biggest profit creators in history because they differ from your own core beliefs.
That suggests, to me, that Berkshire Hathaway may be the real "short" here rather than Musk's Tesla, like most people think. At $295,700 a share, as I write, there's a lot of room for Berkshire to fall.
Pursuing growth is always the better and far more profitable bet.
We've talked about that many times because it's the truest path to profits, no matter what short-term market conditions may be. Volatility comes and goes, but profits are forever, which is why you want to continually look ahead with your money.
What I'd rather see you do is bet on the next big thing.
I've found just such a company that's ready for a huge pop based on its access to highly structured deals not yet available to the public, that has roughly 10-11X the asset capital than Berkshire does at its disposal, and which is has aligned itself with all six of the Unstoppable Trends we follow.
It's positioned for the future, not the past.
Now, I rarely do this, but I have to be fair to my paid subscribers in our sister service, the Money Map Report, so I'm not going to give you the name today.
What I am going to do, though, is turn you loose with three thoughts that will help you identify your own alternatives:
Look for companies who's CEOs are focused on the future not protecting past legacies;
Make sure the stock price reflects positive growth rather than defensive posturing; and,
Run the numbers to ensure it's got the capital and the pricing power to plow through short-term market conditions that will cripple competitors.
Or, you can simply subscribe and join hundreds of thousands of investors who have the potential to build a huge fortune right now, even as you read this. That company is revealed in the hot off the press May issue of the Money Map Report, and it isn't too late to jump on board. Just click here to learn how.
In closing, I'll be very surprised if Musk doesn't create a candy company.
Success is just too sweet… which is, of course, what they used to say about revenge.
Until next time,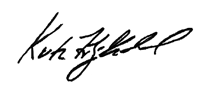 Keith Fitz-Gerald
Chief Investment Strategist