How to Play Harley's "Backfire" Profitably
I've been as forceful as I've been consistent since the topic first surfaced…
… tariffs are a bad idea and one that ultimately hurts the very companies they're intended to help.
Trade wars, tariffs, quotas… it doesn't matter what you call 'em, they never end well. They're almost always an innovation crushing, profit smashing maneuver.
Profits drop and high value jobs leave.
Contrary to what most people think, though, it's not the tariffs themselves that cause the flight of capital. It's the retaliation from trading partners keen to protect their own interests.
One subtle adjustment can keep you ahead of the game and, as usual, most investors will miss it.
Present company excluded, of course.
Harley Davidson's "Backfire"
Take Harley-Davidson Inc. (NYSE:HOG), for example.
The iconic American company announcement Monday that it will be offshoring a good sized chunk of its production in an effort to avoid newly enacted, reactionary E.U. tariffs that will jump from 6% to 31% and, in turn, force the company to tack on a whopping $2,200 per bike sent from the U.S.
It's a backfire of the highest order – pun absolutely intended.
Put bluntly, that means reduced economic growth here at home, diminished employment here at home and, sadly, even less revenue for one of America's most iconic brands – you guessed it, here at home.
[CRUCIAL] The "Mother of All Edges" (8,479% Total Gains in a Year Don't Lie)
The irony, of course, is significant considering that it was the President himself who praised Harley executives on the White House lawn in late 2017 and thanked them for "building things in America."
Photo source: Drew Angerer/Getty Images


Sadly, this isn't a one-off.

Mid Continent Nail Corporation of Missouri announced last week that it was going to have to lay off 50% of its workforce, and ultimately may not survive because the President's trade war agenda has made the steel it needs prohibitively expensive.

Booze-maker Brown-Forman Corp. (NYSE:BF.B) has been exporting more liquor than usual overseas in anticipation of margin-killing retaliatory tariffs that will eat into its business before they take effect.

Steelcase Inc. (NYSE:SCS), a leading office furniture manufacturer, has reported a 2.3% decrease in its Q1 gross margins because the prices of raw materials it needs have risen due to metal import tariffs. Executives think that'll last another quarter or two but I think we could be looking a year or more.

Make no bones about it, similar news will break in the next few weeks regarding dozens of companies in similar financial straits as we head into earnings season.

Three surveys I've seen are particularly damning, including those by the Dallas Fed, the Institute for Supply Management, and IHS Markit.

All three highlight the fact that domestic manufacturing is being hurt by retaliatory tariffs, and that executives are extremely concerned about the negative impact the President's actions are having on their profitability.

One anonymous respondent to the Dallas Fed's survey simply said, "somebody needs their head examined if they think this is good for the American economy."
Sell Harley and Buy This Company Instead
So, now what?
The President can tweet all he wants about how surprised he is or even take things up a notch by threatening "taxes like never before" – a remark he made Tuesday. But executives will do little more than raise their eyebrows.
Today's global business market requires very complicated global supply chains that make them far more sensitive to tariffs than they would have been in the past, especially now that the tax cuts are burning off.
That means your best move in this situation is to invest in those companies with sizable domestic sales exposure.
Doing so is a smart move for two reasons: a) you can reduce the negative impact of offshore gamesmanship on your portfolio whether or not a trade war actually materializes and b) stay firmly in pursuit of profits with a better investment alternative.
Speaking of which, I think now's a particularly good time to "trade in" your Harley stock – pun absolutely intended – and pick up shares of its arch-rival, Polaris Industries Inc. (NYSE:PII).
Founded in 1954 and headquartered in Medina, Minnesota, the company designs, manufactures, and sells power sports vehicles. It sells everything from off-road quad vehicles to snowmobiles, aftermarket products, and of course, motorcycles – including specifically those made under the legendary Indian motorcycle brand.
[WARNING] Chinese "Assassin's Mace" Could Wipe Out America as We Know It
Here are six reasons why I think Polaris has an edge of Harley at the moment: Polaris shares have risen 35.68% over the past 52 weeks, while Harley's have lost 24.52% over the same period.
Polaris' Q1/2018 revenue growth was 12% year-over-year (YoY), while Harley's consolidated revenue only grew 2.7% over the same period.
Polaris' Q1/2018 adjusted net income came in at $69 million, for a YoY increase of 43%, while Harley's Q1/2018 net income dropped 6.2% to $174.5 million.
In a more apple-to-apples comparison, sales of Polaris' Indian Motorcycles brand posted a YoY increase of 9%, coming in at $132 million. Pointedly, Polaris achieved that at a time when overall U.S. motorcycle industry sales declined by 9.1%.
Polaris had a 62% market share in the rapidly growing off-road/ATV segment, which means that more than one in two off-roaders you see are Polaris's. Harley doesn't even have a comparable offering.
Polaris' sales benefit from a product diversification which means that you're building in plenty of profit potential AND defense against the singular offering Harley fields. For example, Polaris derives 64.22% of its sales from its Off Road Vehicles segment, 16.96% for its After Market segment, 10.1% from its Motorcycles segment, and 8.71% from its Global Adjacent Markets segment.
Harley, on the other hand, gets a whopping 72.83% of its revenue from its own Motorcycles segment, which saw an increase in Europe, the Middle East, and Africa (EMEA) of 6.8% YoY from Q1/2017 to Q1/2018, which leaves Harley very vulnerable in a market that's already on the decline.
In closing, trade wars never end well, but that doesn't mean your investments have to take a hit while the battle ensues.
There's an excellent argument to be made for sidestepping the entire mess altogether, especially when you can invest in a company offering a viable domestic alternative.
Until next time,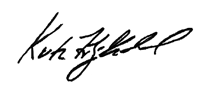 Keith Fitz-Gerald
Chief Investment Strategist