The ONLY Pure Play Endpoint Security Company Could Double Your Money
A staggering $1 billion in cryptocurrencies have been stolen in the first six months of 2018 alone.
What's more, it's been easy to do.
Fork over as little as $1.25 and you, too, could join the criminal underworld if you're so inclined. That's how much the necessary malware costs on the dark web and – get this – it may even come with customer service!
No special technical skills required.
You wouldn't be alone if you thought this were the exclusive domain of highly organized criminal syndicates or cartels – they've historically been the major players when it came to cybertheft, ransomware, and extortion.
Lately, though, the problem is just as likely to be an engineer operating on his "free time" within a corporate network or even an unemployed programmer using cryptocurrency mining malware.
I know that sounds farfetched… but it's a very real problem.
Fortunately for you, it's also one with huge profit potential.
Illegal Use of Computing Power Has Become Big Business
Most investors are stunned to learn that there's a very direct correlation between the rise of malicious cryptocurrency miners and cryptocurrency value, especially Bitcoin. Their thinking is limited in terms of value but the biggest opportunities are almost always found in consequences.

Illegally using other peoples' computing resources has become big business. Unfortunately, it's also one that's growing rapidly.

MarketsandMarkets puts the figure at $17.5 billion by 2020, but I think the number is probably an order of magnitude higher than that. Companies are reluctant to report any inappropriate use of their computing resources at a time when even the slightest breech in data security will cost them billions in the court of public opinion.

[CRUCIAL] Is Your Portfolio Up 8,479% Total the Past Year? (This May Be Why It's Not…)

The problem isn't well understood, especially when it comes to "endpoint" protection.

Let me explain.

Most investors think they have stuff like this covered with traditional cyber-defense plays like Cisco Systems Inc. (NasdaqGS:CSCO), Symantec Corp. (NasdaqGS:SYMC), or even International Business Machines Corp. (NYSE:IBM). But, they're mistaken.

Traditional anti-virus and security software is almost entirely reactive in nature. That means they have to scramble to produce a fix every time a new threat surfaces and – this is critical – after it's become known.

There's another problem and, unfortunately, it plays right into the hands of criminals who are counting on it.

You see, reactive threat protection ties up valuable computing resources to the point where the constant updating required to make it work bogs down entire networks in addition to the tens of thousands of personal computers, smartphones, and tablets attached to them.

Many users get so frustrated that they actually "uninstall."

That's exactly what criminals are counting on.

Especially those who want to tap into the unused computing power needed for crypto mining or other large data set analytics like decryption, hacking, extortion, and more.

Their goal is to seize control of other people's computers without their knowledge and to harness the resulting processing power, security shells, and more, for profit. Not merely to infect them.

How they get there doesn't matter.

Smartphones, laptops, desktop PCs… they're all vulnerable, and they're all connected to a data center somewhere. And that means there's a lot of unused computing power available if criminals can get their hands on it, particularly if they target a large corporation with gobs of resources.

Most companies simply aren't prepared for the onslaught.

And that's exactly where your opening stands.

Total damages may exceed $6 trillion a year, according to Cybersecurity Ventures, so there's very clearly an asymmetric opportunity at hand.

My favorite way to play that is with a relatively new company that's focused exclusively on "endpoint" protection. It's the only pure-play opportunity I can find which is terrific because that means two things: a) it has a head start on much bigger players; and, b) it'll be a likely buyout candidate.

Both are great for your money!

Carbon Black Inc. (NasdaqGS:CBLK) IPO'd only three months ago, but the company already counts an impressive 4,308 customers worldwide, including 35 of the Fortune 100, according to company information. Plus, it sports a $1.73 billion valuation, so we're not talking fly-by-night here.

I'm particularly focused Carbon Black's Cb LiveOps.

Cb LiveOps is the first single solution, cloud-based product – meaning security and network operations teams can run real-time, on-demand threat assessments AND response from a single cloud-based application. That allows security professionals to hunt for threats across a customer's entire endpoint threat – smartphones, laptops, desktops, etc. – with a single keystroke.

This is a game-changing development because it can help companies shift from the reactive mode, where they've been, to the kind of proactive defense needed to ward off distributed malware, including malicious miners.

Carbon Black released earnings yesterday and the company hit a proverbial homerun. That tells me it's time to make your move. (As you know, I like any recently IPO'd company to "prove" themselves with a quarter or two of good numbers, which is exactly what Carbon Black did.)

Q2/2018 revenue came in at $51 million, which represents 32% growth year-over-year. Gross profits were a respectable $39.9 million but – get this – gross margin hit 78.2%!

Cloud revenue – which obviously plays a big part in why I think this is such a great opportunity – came in at $13.7 million, representing a 146% increase year-over-year.

What's more, the number of cloud-based customers stood at 2,157 by the end of Q2, representing a 141.54% increase from the period a year ago, and a 15.35% increase from the end of Q1.

This is particularly important because these figures show the company is growing sequentially in addition to the more commonly reviewed annual figures most investors focus on.

[WARNING] Unclassified Details of Top Secret "Game Changer" Uncovered

Guidance was a bit smaller for Q3 and FY2018 revenue at 0.96% and 0.49%, respectively. Still, I'll take it for the simple reason that I think Carbon Black's executives are setting up a "beat" next quarter that could propel prices far higher than most people think.

In the meantime, that gives you the opportunity to pick shares up inexpensively at a time when most folks are underestimating the profit potential. In fact, Carbon Black shares are down $2.10 per share to $25.51, as I type.

Don't let that deter you.

Small companies, particularly those that have recently gone public like Carbon Black, often swing to the downside following good earnings. That's because short-term traders use the news to take short-term profits while longer-term investors are only too happy to "backfill" the gaps they leave behind knowing full well the real money has yet to be made.

Looking ahead, I think Carbon Black is one of those companies that could easily "beat" the guidance it's laid out. The shift to endpoint threat management is still being totally underestimated and undervalued.

At the same time, I think it's entirely likely that Carbon Black gets bought out by a much bigger player keen to make a quick move into proactive threat management.

I'll be following this company closely, so stay tuned for updates in the months ahead!

Until next time,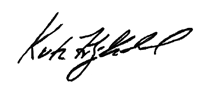 Keith