Bitcoin's Death Spiral (and What to Buy Instead)
Turkey wasn't the only thing getting roasted over Thanksgiving.
Bitcoin hit a low of just $3,550.04 per coin on November 25. That means the once-vaunted cryptocurrency has now lost a staggering 82.13% of its value since hitting $19,870.62 a coin last December.
Just this month alone, Bitcoin's off 44.55%!
There are all kinds of reasons being bandied about in the press about why it's happening. Everything from low-trading volume to potential regulation are being cited as causal factors.
The real reason is far simpler.
People are losing faith.
We're talking about a $700 billion rout here. And, mind you, that's on top of more than what some sources estimate is a grand hacked haul of $15 to $20 billion.
Things are so bad that even Cameron and Tyler Winklevoss – they're the guys who sued Mark Zuckerberg for allegedly stealing the idea for Facebook from them – reportedly got pinched to the tune of $32 million by their former partner, a Bitcoin tycoon recently freed from jail for his role in illegal Silk Road drug sales – named Charlie Shrem. Seems to me they have a problem choosing partners, but that's a story for another time.
The faithful don't see Bitcoin this way, of course.
[URGENT] Want to Profit from Failure? These Dog Stocks Could Help You Do Just That
To hear them talk about it, the gut-wrenching drop is just part of the "maturation process."
In fact, Shrem himself told Cheddar – a digital business tech news site – that not having a centralized or trusted location "removes the ability for hackers to steal our money and our things," while also removing the possibility of corruption and embezzlement. "All those things go out the window." I don't know if that's before or after he supposedly did both of those things to the Winklevoss brothers.
The irony is staggering, either way.
The United States Justice Department is reportedly preparing criminal charges that allege price manipulation since Bitcoin's inception, not just for 50% of last year's meteoric rise, as studied by financial fraud detection expert and UT professor John Griffin and his graduate student, Amin Shams.
The United Kingdom's Financial Conduct Authority is investigating more than 50 firms suspected of running unlicensed crypto operations, according to The Telegraph and as reported widely Monday evening.
Japan's regulators are clamping down, and so are China's. The latter even went so far as to ban initial coin offerings (ICOs) and cryptocurrency exchanges within China's borders, while simultaneously cutting off access to mobile apps and exchange access earlier this year.
Meanwhile, Russia is pursuing plans to criminalize cryptocurrencies. Morocco, Algeria, South Korea… they're all defending their turf in one way or another.
Good thing.
There are more than 2,000 (mostly worthless) cryptocurrencies out there, and consumers are getting fleeced left and right by fast-talking crypto soothsayers promising the moon.
Even bottom pickers are getting clobbered at this point.
People like Micheal Novogratz, who famously said $6,000 a coin was "it" – the low – via Twitter on September 13, are being forced to develop new narratives.

Even that won't ultimately save the day.

Bitcoin has no redeeming value whatsoever, except what the next person is willing to pay. That means you cannot tie it to an asset nor can you make any kind of rational determination that it's undervalued or, even for that matter, overvalued.

Worthless, though, is pretty easy.

More than half of all cryptocurrency news sites and blogs are "pay to play," meaning contributors pay to publish articles without the telltale kiss-of-consumer-skepticism-killing label, "sponsored." That's according to Corin Faife of Breaker in October of 2018 and reported by TechCrunch.

I think it's extraordinarily telling that an estimated 600,000 – 800,000 Bitcoin miners have gone out of business as prices have dropped, according to Mao Shixing, founder of F2Pool. The breakeven price for a "miner" is around $7,000 (and rising), according to Bloomberg citing Fundstrat Global Advisors.

That's a lesson in and of itself.

If Bitcoin (and every other cryptocurrency out there) is so great, why, then, is it valued in the very instrument opponents are ostensibly trying to get away from… U.S. dollars??!!

And why, mind you, have the big boys – meaning the institutions – stayed largely on the sidelines? Usually, they're the FIRST in line when there are profits to be had!

I digress.

[CRUCIAL] Major Announcement: New Painkiller Can Make Opioids a Thing of the Past

The real question facing investors right now is how to invest in a "currency" you know is a sham at a time when it's dropping like a rock and the psyche surrounding it is changing. That requires a leap of faith.

I believe cryptocurrencies will have a role in our future; it's just not what the "utopists" think.

That means a two-pronged approach.

First, buy Nvidia Corp. (NasdaqGS:NVDA).

The company has been beaten down 48% from the high of $292.76 a share it put in on October 2. The graphics chips it makes are critical to the kind of processing needed to successfully field a cryptocurrency, even if it's not Bitcoin and even if it's not one of the current mish-mash of popular alternatives like XRP or Ethereum.

Put another way, the company simply won't disappear overnight.

I think traders will come rushing back in a quarter or two from now when it works through the inventory, pricing, and product chain challenges that led to it getting hammered. And that, in turn, could easily cause a "melt-up" rally as they chase performance.

Second, buy Visa Inc. (NYSE:V).

It's ideally positioned to capture the lion's share of ecommerce which, by the way, may be growing five to ten times as fast as face-to-face transactions. What's more, Visa's already completely digital, not a Johnny-come-lately cyber shill.

Visa stock is trading at $135.91 right now, which is 10.33% below the peak of $151.56 per share set on October 1. It's got a small dividend yield of 0.75%, but that's hardly worth writing home about.

What catches my attention is the big picture Visa represents.

Visa is already global, which means that millions of merchants already use this technology to move money. Payment volumes are rising around 20% a year overseas, and that number is highly likely to accelerate as mobile connectivity jumps.

In fact, I think there's a good case to be made that Visa may be THE single best company positioned to form the bridge between cryptocurrencies and real money.

Which means, dare I say it, conventional thinking may actually save the day.

Digitally speaking, of course.

Until next time,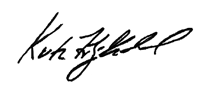 Keith